Power cut resistant
Cool Wave (up to 9 Hours)
Cool Wave (up to 9 Hours) Make sure your food doesn't get ruined during prolonged power cuts. The cool wave feature comes to rescue during unexpected outages in the electricity supply. It keeps food chilled for up to 9 hours without power. So it stops food from being spoiled.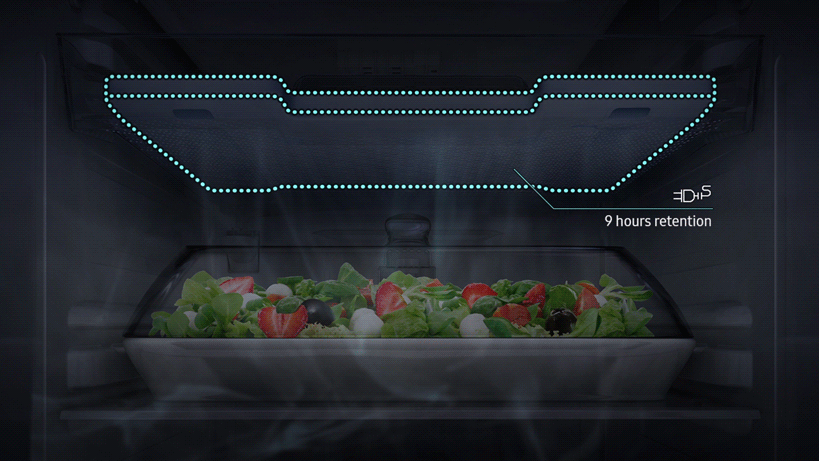 More door space
Fresh Max (Twin Fresh Max)
A multi-utility door bin, Fresh Max, provides extra space to safely keep fruits, vegetables, and big bottles. It also has a special divider to attach plastic bags and separate bottles. The refrigerator has two Fresh Max compartments, so it's great to enjoy plenty of chilled drinks and fresh food.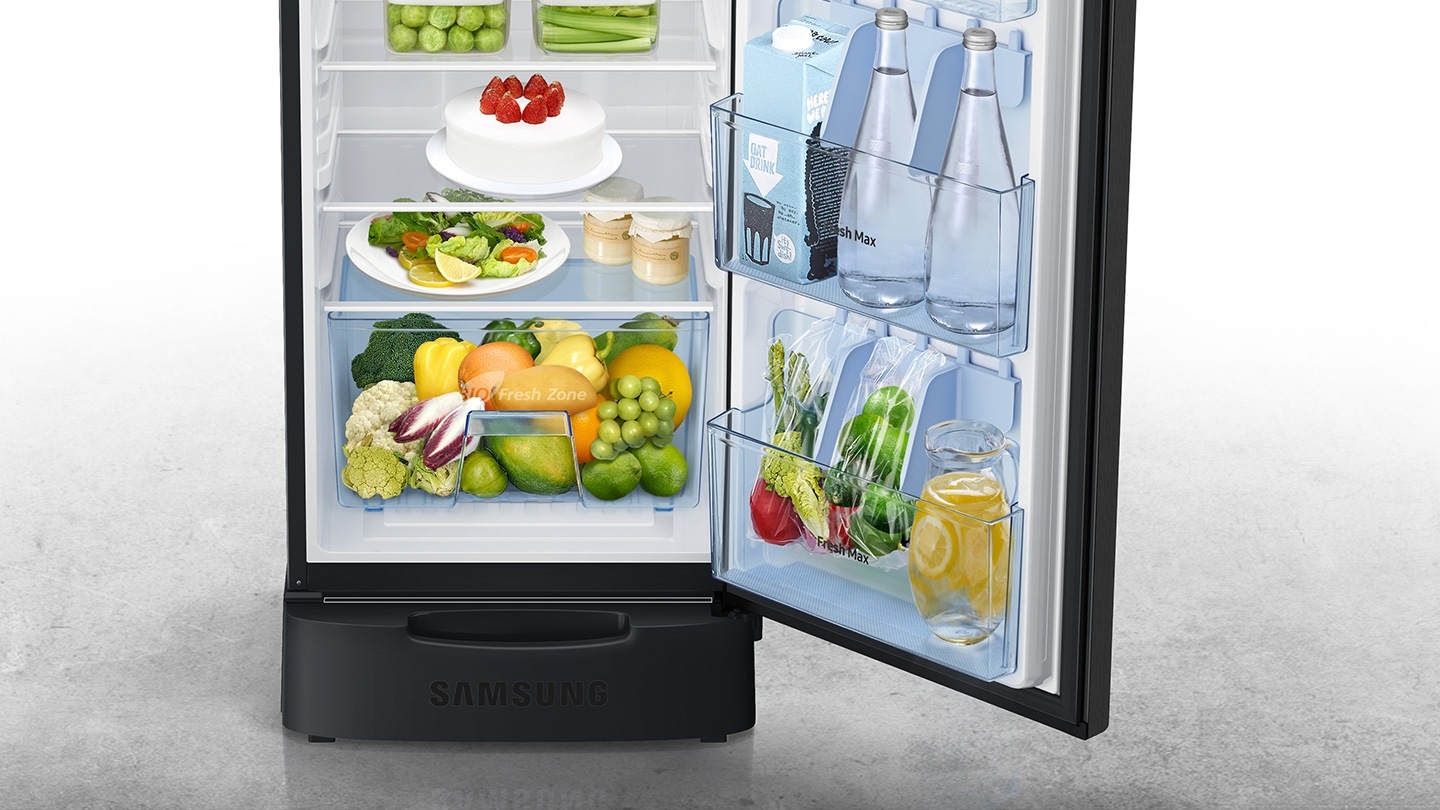 Smart, quiet, durable
Digital Inverter Technology
The Digital Inverter Compressor automatically adjusts its speed in response to cooling demand across 7 levels. So it works smarter, minimizes noise and reduces wear and tear for a longer-lasting performance. And for complete peace of mind its performance is backed up by a 10 year warranty*.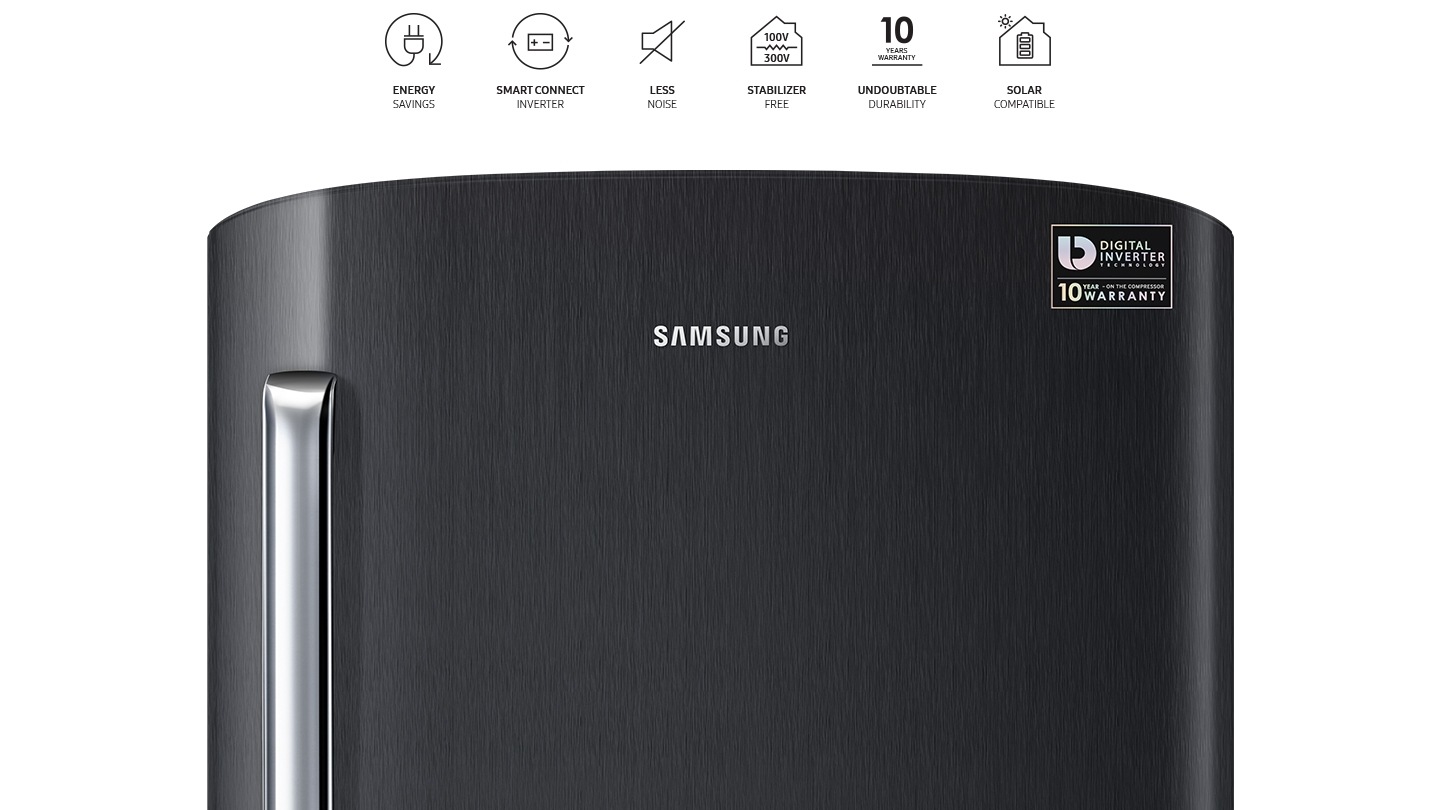 Store big vegetables
Base Stand Drawer
Keep large vegetables at room temperature more easily. There is a large Base Stand Drawer in the lower part of a refrigerator. It is a convenient place to store all of your food items that don't need cooling, such as onions and potatoes. And you won't use extra baskets or waste kitchen space.
Safer, tough shelves
Toughened Glass
Store heavy items, like watermelons or marrows, no matter how much they weigh. The toughened glass shelves can hold them safely. They are designed and tested to withstand a huge weight of up to 150kg. So even dishes that have been prepared in heavy pots and pans can be kept cool and fresh.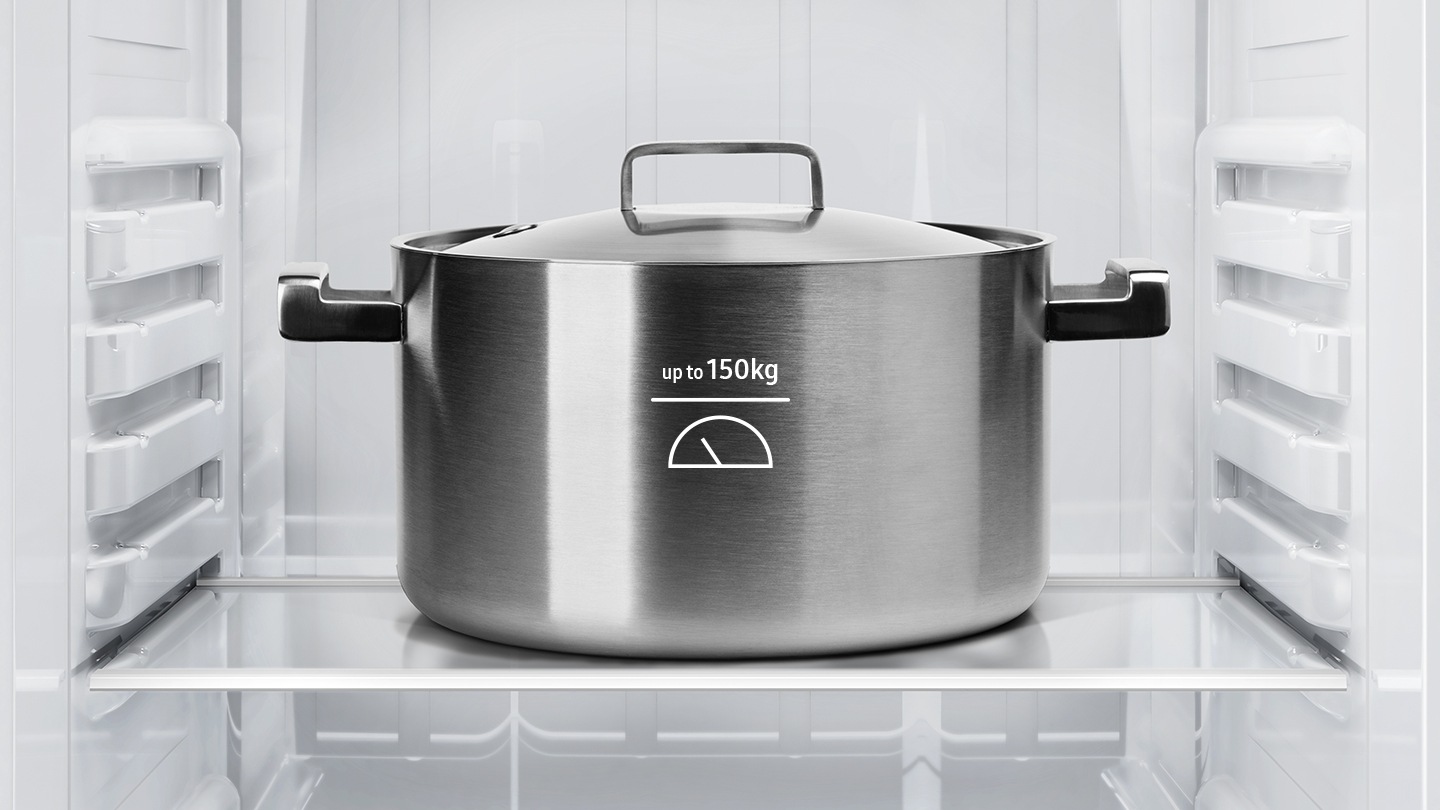 Voltage protection
Stabilizer Free Operation
Stabilizer Free Operation keeps it working steadily and reliably. If the voltage increases too much it automatically cuts the power to prevent any electrical damage. The powerful compressor even operate at 50°C, eliminating the need for a separate stabilizer and ensuring better energy efficiency.
Easy to clean back
Safe Clean Back
Clean the back of your refrigerator much more easily. The Safe Clean Back is a completely smooth safety cover for vital coils and cables. It looks really neat, can be easily wiped clean and provides added durability. It stops dirt from collecting around components and protects them from knocks.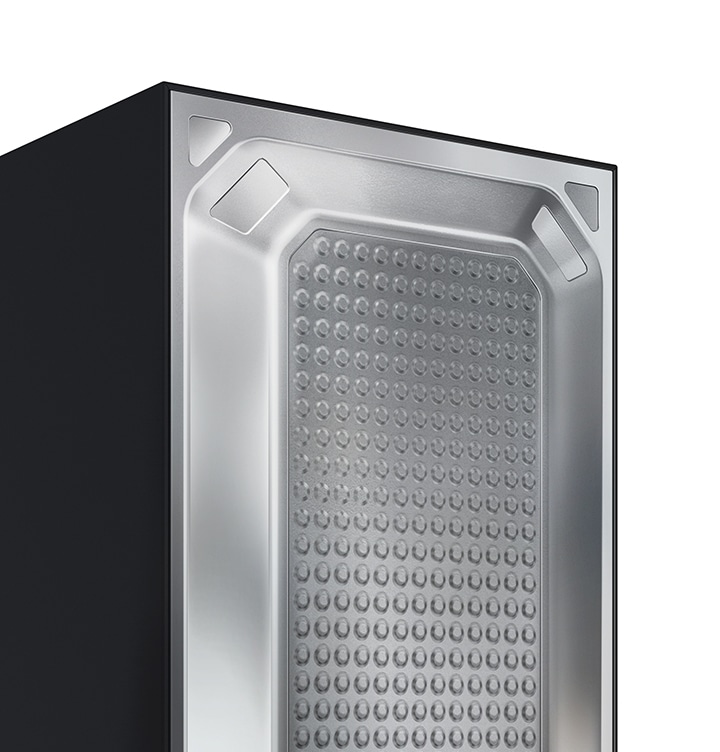 Keep more vegetables
Vege Box
Stop struggling to find space for the things you use every day. A large capacity Vege Box provides a convenient space to store a lot of fresh vegetables and fruit. It's so big it's much easier to find everything you eat regularly. They are all in one place, without taking up kitchen space.
Brand
Samsung
Type of Refrigerator
Direct Cool Refrigerator
Colour
Black Inox
Star Rating
3 Star
Capacity
212 Litres
Body

Number of Shelf (Total):2 EA
Shelf Material:Glass Shelf
Fresh room
Number of Vegetable&Fruit Drawer:1 EA
Number of Door Pocket - 4 EA
Door Pocket Type:TRANSPARENT
Big Guards
Egg Container(Egg Tray)

General Features

Refrigerant-R600a
Grande Door Design
Digital Inverter Technology
Base Stand Drawer
Toughened Glass
Stabiliser Free Operation
Vege Box
Safe Clean Back
Net Total- 203 L

Convenience Features

Door Handle -Chrome
Tray Ice Maker
Cyclopentane Insulation
Door Open Type:SWING
3 Star Rating

Dimensions
Net Dimension (WxHxD) -532 x 1,307 x 649 (mm)
Weight
Net Weight(kg)-38
Warranty
1Year Product Warranty, 10 Years Compressor Warranty